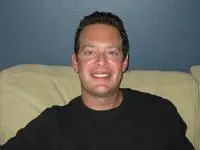 Adam Grindlinger is a therapist specializing in individual, couples and family therapy, and maintains private practices in both Huntington Beach and Long Beach, CA.
With over 11 years experience as a marriage and family therapist, and as a graduate of Cal State, Long Beach specializing in solution-focused therapy, he is currently serving as private practitioner working with a broad spectrum of clients. Among his areas of expertise are ADHD/ADD, depression, anxiety, bi-polar, grief/loss, divorce/separation, parenting, child/adolescent issues, couples counseling, and PTSD.
In addition to being a prominent relationship therapist, Adam has written several articles on the topics of bullying, sibling rivalry, fatherhood, and family values.
Adam is an interactive, solution-focused therapist. His therapeutic approach is to provide support and practical feedback to help clients effectively address personal life challenges. He integrates complementary methodologies and techniques to offer a highly personalized approach tailored to each client. With compassion and understanding, he works with each individual to help them build on their strengths and attain the personal growth they are committed to accomplishing.
Education:
B.A. Communication, B.A. Psychology, University of New Hampshire, May 1996
M.S.W. California State University, May 2000

License, Certifications & Awards:
L.C.S.W., May 2004
Additional Training:
Trained in Trauma Focused-CBT and Triple P Positive Parenting

Professional Activities and Memberships:
NASW Member